Dr. James M. Shorter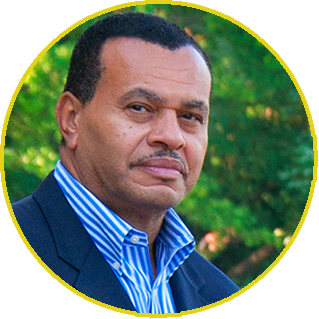 , a native of Washington D.C., is a graduate of Tuskegee University, class of 1978. After graduation he moved to New Jersey where he owned and operated the successful Bergen Animal Hospital in Teaneck for 23 years. His professional interests are in internal medicine and surgery. Bergen Animal Hospital was an AAHA certified veterinary hospital with a dermatologist and two full time associates. Dr. Shorter was named 1982-1983 Northern New Jersey Veterinarian of the year by his local Veterinary Medical Association, in recognition of his dedication and leadership within his field. He served as President of the Northern New Jersey Veterinary Medical Association 1982-1983 and as Vice President in 1981.
After selling his practice in 2000, Dr. Shorter joined as Chief Surgeon and Associate Veterinarian at New York Veterinary Hospital on the Upper East Side of Manhattan. Dr. Shorter quickly developed a thriving and dedicated Manhattan client base from his thorough approach, excellent communication skills, and many years of experience. Along with his partner, Dr. Shorter was responsible for the dynamic growth and unprecedented success of that hospital over a seven year period, before opening his new practice, Kalvig & Shorter Veterinary Associates, in January 2007. KSV Associates was relocated to a new and improved facility in April 2013—Dr. Shorter and his staff are very proud of their new full service hospital in Murray Hill, at 39th St and Lexington Avenue, and continue to maintain hours by appointment on the Upper East Side.
Dr. Shorter is a co-founder and leader of New York City Emergency Response Team (NYCVERT). NYCVERT was formed in the aftermath of September 11th, as a continuum of the successful veterinary work done by Dr. Shorter and colleagues at Ground Zero. On 9/11, it was Dr. Shorter who made a first call to action, to close his veterinary hospital and go quickly with his colleague, nurses, and a car load of medical supplies downtown after the towers fell—the only goal: as medically trained civilians, to help however they might be needed. In 2002, NYCVERT was invited by the NYC Mayor's Office of Emergency Management (OEM) to be an integral part of disaster planning for NYC's animal populations as a member of OEM's Animal Planning Task Force (APTF). Dr. Shorter was honored with the NY State Veterinary Medical Association Tribute Award in 2002 for his work at Ground Zero. As well, in recognition of his service to his community and his profession during this devastating tragedy, Dr. Shorter was recognized and awarded in 2002 by Long Island Veterinary Medical Association, Veterinary Centers of America, and the Suffolk County SPCA.
In 2012 and 2013, Dr. Shorter played a key role in citywide NYCVERT activations during Hurricane Irene and Super Storm Sandy, and is an active board member for ongoing NYCVERT initiatives. In early 2010, Dr. Shorter organized, and in March travelled, as representative of NYCVERT on a humanitarian mission to Haiti. He journeyed across the country two months after the earthquakes, delivering food, cooking supplies, medications and hospital supplies, weather protection, toys, games, school and art supplies, and clothing to hospital clinics and orphanages still in desperate need. Dr. Shorter has served as a Teen Mentor for The Covenant House, travelled on cultural exchange and volunteer work missions to Cuba in 2007 and 2009, and through his veterinary practice, KSV Associates, has volunteered his time and resources to CITIHARVEST, Feeding Pets of the Homeless, Military Mascots, The Foundling Home, and various other volunteer drives.
Dr. Shorter's career spans over three decades of service to the veterinary community. As a primary care veterinarian, he has dedicated his lifetime to an honest and ethical approach to veterinary medicine. Dr. Shorter has an exceptional reputation amongst his loyal client base for his great gifts of superb communication skills and generous time and wisdom given to those who need him. Able to balance a busy career, volunteer work, and many outside interests, above all, Dr. Shorter has dedicated his life to caring for and educating his children. No matter how busy with work, as a dedicated father, he always valued quality time with them as a top priority, and to date is an active participant in every aspect of their lives. Dr. Shorter is a member of numerous professional organizations, and holds valued certifications in human sports training with the American College of Sports Medicine and The National Strength and Conditioning Association. Dr. Shorter has served as the featured veterinarian on multiple television news programs throughout his career, as well as for his work at Ground Zero, including CBS, CNBC, Fox, and Channel 9. He is an avid reader of history and politics, an excellent cook, and loves to sail, dance, swim, hike, and always continue learning. Dr. Shorter loves to travel and has done so extensively throughout Europe, Central and South America, and the Caribbean, with more of the world yet to see. Dr. Shorter's most proud achievements are his son who is an attorney in NY/NJ, and his daughter who is in her fourth year of studies at UC Davis Medical School in Sacramento.